Whether you realize or not, AI and algorithms dominate our lives in hundreds of possible ways. The algorithm is a set of instructions that describe a bot or software on how to perform a specific task.
Things as simple as directions and recipes could be well-defined with the help of algorithms. But, you can also use algorithms to perform sophisticated tasks such as trading.
Today, algorithms are literally transforming the way traders and investors used to trade earlier. Simply put, forex robot trading is the process of buying or selling currency pairs based on a pre-described set of instructions that are tested based on past trading data.
This process involves many variables, including indicators, technical analysis, and signals. Surprisingly, the concept of forex robot trading isn't new. Over 70% of US trading was dependent on forex robot trading over the past decade.
However, this is also the fact that not every country is excelling at the same pace as the US, especially when it comes to code-based trading.
What is Automated Trading?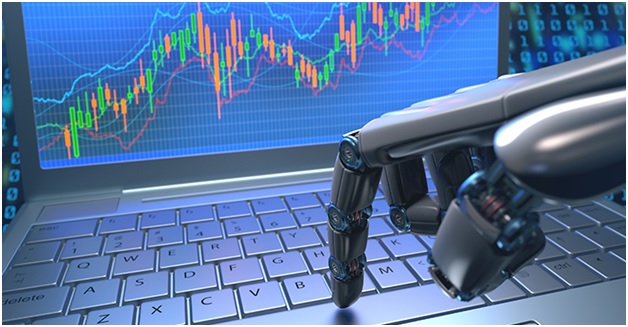 As mentioned above, code and algorithms form the basis for automated trading. Expert computer programmers and traders work in collaboration to develop instructions that let your system generate responses given specific conditions.
The software monitors the market and reacts accordingly by automatically executing entries and stop limits. An automated trading solution lends itself to a wide range of conditions when determining what solution is required. These conditions can range from simple averages to more advanced and complicated analysis that involves a more comprehensive knowledge and understanding of the forex trading platform.
Pros
There are many advantages of forex robot trading over manual approaches. The software sets profit targets and quickly generate order entries and place trades in the low-risk environment.
In addition to that, ATA also reduced the impact of human emotions. There is no guessing involved. Also, you won't make any decision based on the fact that it worked great for you in the past.
Automated trading helps maintain discipline and always work in a preset direction no matter what. Once the condition is satisfied, the execution of the trade is automatic, and the system won't raise any concerns or create confusion.
Forex robots also provide the ability to backtest, which helps traders to gauge the viability of their trading strategies. Traders can take a set of instructions and test them against historical data before trading with real money.
After determining and fine-tuning a strategy, the software predicts the average amount to win or lose. Forex robots also conducts market research on trader's behalf and also targets the most viable opportunities currently available in the market.
Here, the most important thing is the selection of the right software. Luckily, there are many resources available online that can help you make the right decision. Forex Robot Nation is one of those resources that showcase reviews of the most popular products available in the market. Also, you can take help from other online forums and third-party websites to learn from the experiences of the other traders.
Early Days
Technical analysis is common than ever in today's fast-evolving forex world. Today, we all are familiar with the terms 'moving averages', 'RSI', and 'MACD'. Where did all this start?
People used to draw charts by hand in the 1920s. They used to manually calculate stock price averages and used that data to run their trading systems.
In 1948, after the book 'Technical Analysis of Stock Trends' published, the idea of automated trading and modern technical analysis started to gain popularity. From this point onwards, the concept of forex robot trading came into its own.
First EA's were Simple
Earlier, forex EAs were not as sophisticated and feature-rich as present-day trading robots. They were designed to perform simple tasks only. Metaquotes were introduced back in the year 1999. And today, modern forex robots such as Forex Fury uses the MT5 version to execute trades.
Then Robots became more complex (different features)
Today's forex robots are smarter and effective than ever before. They're capable of working with a low-risk trading strategy and a limited drawdown.
Forex Fury is one of the biggest examples, which is the most powerful and effective forex EA currently available on the market.
What is Forex Fury?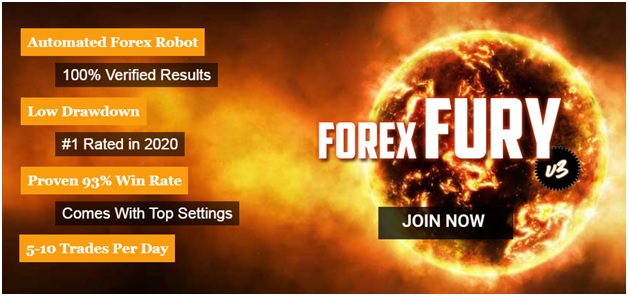 Forex Fury continues to be the #1 EA in the Forex market. With over 93% winning track record and verified trading results, this EA is trusted by forex traders around the globe. While there is no guarantee that you'll become a multi-millionaire overnight using this software, it offers modest gains with low drawdowns. This software is compatible with MT4/MT5 and NFA platforms.
The trading results, as well as client testimonials, are listed on the official Forex Fury website. If you browse through their website, you'll see a recent U3 update, which is pretty awesome. This update highlights the three major modifications in the software – Reverse Strategy, Only Range Trading, and Only One-Set per Day.
You must watch the video below if you want to see how automated trading concepts have come so far in recent years. This detailed Forex Fury review will help you know the options that modern forex robots offer to the traders:
Why we use Forex Robots!
Forex robots are easier to use. Even a beginner with zero trading knowledge can use them without any difficulty. They work on proven trading strategies in a low-risk environment that ensure greater returns.
Also, they're not influenced by human emotions and are capable of conducting market research and placing trades with sheer perfection.
What is the future for Robots?
'Forex Robots' are the future of forex trading. They are constantly evolving and offering solutions that are just RIGHT for today's highly volatile forex markets. Traders can depend on them while continuing their routine business or 9 to 5 job.
Conclusion
Forex robot trading has evolved massively. And, it is only going to grow and expand. Traders who haven't tried algorithmic solutions so far are also taking interest in transforming their approaches and move towards automated solutions.
It's your turn now to take a leap and try some of the best-automated products available in 2020 for your benefit.
All the best…