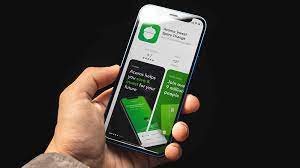 When it comes to investing, there are plenty of apps that can assist you. These services often offer automated investing features, tax loss harvesting and retirement planning capabilities.
However, it's essential to carefully review all associated fees. Doing this will enable you to decide which app best meets your needs.
SoFi
SoFi is an investment app that's user-friendly and provides free robo-advisors. Plus, it enables you to link other accounts like credit cards or loans directly to your own.
Its low minimums and costs make it a suitable option for new investors. On average, its funds have an annual cost of less than 0.10 percent, plus there is no annual management fee.
However, it lacks many of the features found on other top robo-advisors, such as advanced charts and analyst price targets. Furthermore, it doesn't offer tax loss harvesting to help reduce tax liabilities from investments.
Investing through SoFi's automated platform eliminates the need to select individual stocks and ETFs, taking away some of the risk from your portfolio. Furthermore, SoFi allows users to participate in IPOs before they hit exchanges – an offering not offered by most other brokers.
SoFi Invest is an ideal starting point for new investors who don't have much experience. It's free of charge and provides a wide variety of stock and ETF trading options.
Betterment
Betterment is one of the premier investment apps, designed to make investing simpler for everyone. With its user-friendly interface and low fees, Betterment appeals to both novice and seasoned investors alike.
Robo-advisors invest in diversified portfolios composed of ETFs tailored to each client's goals and risk tolerance. These portfolios aim to outperform over the long term, with an emphasis on value investing and small caps.
Betterment also offers tax-loss harvesting on taxable accounts, which allows it to profit from losses while keeping the portfolio aligned with its target asset allocation. This strategy can reduce taxes as portfolio holdings are replaced with comparable ETFs.
Betterment not only offers investing services, but it also provides personal finance education and tools to help users monitor their progress toward meeting financial objectives. The platform includes a retirement planner, goal tracker, tax guidance – everything you need to stay on track!
Wealthbase
Wealthbase is one of the best investment apps available, providing a fun and user-friendly interface that makes trading and learning about stocks simple.
John Rourke, the app's CEO, states his aim to instill confidence and provide rationales behind trading decisions. With these resources available, users are equipped to make informed decisions.
Wealthbase is available free and on both Android and iOS, making it the ideal platform for beginners due to its straightforward user interface.
Robo-advisor Nuveen offers professionally managed portfolios using ETFs tailored to your risk tolerance and timeframe. Additionally, it creates socially responsible portfolios with a focus on climate change mitigation and social impact issues. With its low management fee of 0.25%-0.40% annually, it's cost effective too: just $225-$400 annually per asset.
Stockpile
Stockpile is a unique investment app, as it teaches new investors about the stock market with small amounts of money. Its fractional shares, gift cards and custodial accounts make it ideal for beginners.
The platform is incredibly user-friendly, allowing you to buy stocks and ETFs at no cost with just a few clicks. Furthermore, the app lets you fund your account using a debit card without incurring additional fees.
However, if you need more advanced features such as real-time streaming data, analyst ratings or advanced order types, then a better brokerage is necessary to meet your requirements.
Stockpile is certified by both Securities Investor Protection Corporation (SIPC) and Financial Industry Regulatory Authority (FINRA), offering deposit insurance up to $500K as well as secure servers with 256-bit encryption for added peace of mind when investing. You can trust them with your investments with ease!