Essential factors for the full-time traders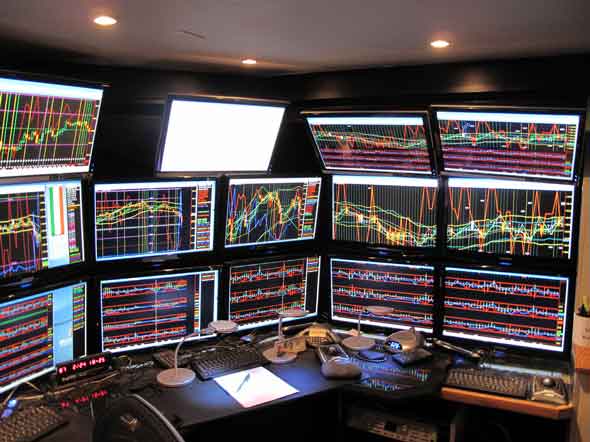 Some people get too much into a business before even starting one. They tend to think too much about some unnecessary things that may not have any concern about good performance. With the influence of those thoughts, these people spend too much on investing in a sector of their business which will hardly do any benefits for them. In this article, we are going to talk about some of those almost unnecessary things for a trader, especially those novice ones. If you are doing this kind of planning, we would suggest you stop immediately. You should be focusing on other important things that are relevant for good trading performance. Without talking about the intro too much let's get right into the main discussion of this article.
If you really want to become a successful trader in Australia, you must know about all the important features in the Forex market. Many investors often ignore the most important variables in the Forex market and lose a huge amount of money. Every single thing counts when it comes to the trading business. So never take things lightly even though it seems useless.
Multi-monitor setup for better monitoring
To prepare for the trading business, you have to spend some capital on other things than the trading account. And trading setup is one of them. It is the thing that will help you with monitoring the price charts and executing trades. For that, the least amount of money can be spent. Because trading through the internet does not require high-end configuration with great computing power. You can do away with an entry-level configuration and operate your trading business just fine. But, some people think that they have to spend money on a multi-monitor system. Their hope thinks that it can help with better understanding of different markets. Yes, that is true, but not for everyone. If you want to trade on multiple markets at once, you must have to skill to do so. Your setup would not help with that. Those are for expert traders who have to be concerned with many things at once. If you want to reach that place of trading, it is important that you focus on your improvement rather than your trading setup. Learn more about CFDs and you will see significant improvement in your career.
Conveniences of a mobile setup
Yes, a mobile setup can help with keeping track of your preferred markets or opened trades from anywhere. But, it is not that important for a trader to think about it at the beginning of his or her career. Besides, it can be costly for a trader to start with a mobile trading setup. If you are a beginner in this business, your trades would hardly see lights more often. So, you are clear to not need any mobile trading setup. If you want to know who might need one, the position traders might be the right example. They have a lot in stake in each trade and they run them for a long time. So, they must track the condition in every once in a while. In this case, a mobile trading setup can be used by a trader.
About the trading related news
The news related to eh trading business is also for those people who tend to invest a huge amount of money in each trades. As there remains a lot at stake, you must be learning about the market's future condition in every way possible. That news may not be hundred percent accurate, but they do help traders to understand what to do or not. But, they are not for every trader in this business. Those who have a lot to learn and gather skills about this business, should not go towards that news.