How to Choose the Best Forex Brokers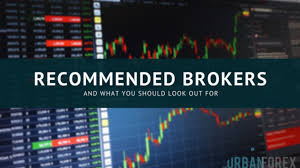 The CFTC regulates the activities of Forex Brokers. These firms are regulated according to financial standards, undergo disciplinary processes, and adhere to conduct requirements. You can check the credentials of a Forex Broker by visiting the National Futures Association website, which is overseen by the CFTC. This website will provide you with information about the broker's registration, financial background, and disciplinary history. It is always advisable to do due diligence to avoid falling prey to scams.
The broker's educational section should contain information on trading platforms, currency pairs, and market order types. There should also be tutorials on technical charts, watchlists, and quote screens. In addition, the broker should explain how to access news and research. These sections should be comprehensive enough to help you make an informed decision. If you're new to Forex trading, be sure to review the customer reviews and financial statements of a Forex Broker before signing up with them.
The best Forex Brokers provide trading options for the financial instrument of your choice. They offer easy deposit and withdrawal methods. They also provide a variety of payment options for your convenience. It is essential to choose a Forex Broker that is trustworthy and does not expose your money to fraud. If you are unsure of whether or not a Forex Broker is reliable, make sure to read the fine print before signing up for a demo account. If there is a free trial period, it's also a good idea to test drive the services of the forex broker before committing to it.
While a demo account is a useful option, it's also advisable to choose a platform that offers more currency pairs. Most brokers offer the major pairs, but you may want to try an international currency, such as the Swedish Krone. These are not the only currencies you can trade, though; some brokers will accommodate your needs and add additional international exotics. Flexibility is another important factor when choosing a Forex Broker. You should always compare commissions, spreads, and fees before deciding on a Forex broker.
Unlike other investment venues, forex is an entirely new field for investors. You may not be familiar with the terminology. You'll have to learn how to price currencies and make trades, which is uncomfortable territory for a new investor. If you're an investor who has little experience, the best way to find a reputable Forex Broker is by using an online forum. So, read on to learn more about Forex Brokers and the trading environment.
While most forex brokers offer major currency pairs, some also offer minor and exotic currencies. You can also take advantage of leverage, or borrowing money from a broker to trade a larger amount than you have available. Leverage can be used to increase your risk when trading larger amounts of currency, but the amount of leverage offered by different forex brokers will vary. Traders should also take into account the broker's customer support when comparing brokers.