Strategies used in binary options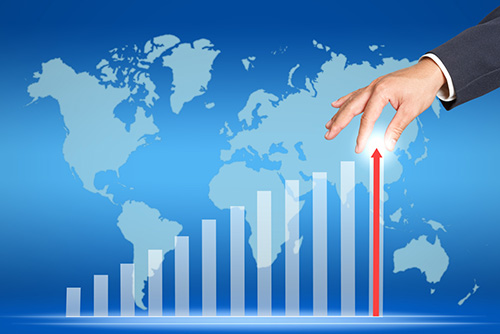 Since the development of the binary options, most of the traders were interested which strategies will work in it. They tried to implement strategies that were working for the financial markets as well as those, taken directly from the casino table. Surprisingly, binary options strategies are now based on both Forex strategies, ladder binary options strategy, and gambling theories, martingale strategy. This article will explain you how both of this strategies can help you on your next digital trade.
Comparing martingale to Ladder binary trading strategy
Most of binary trading beginners find both of these strategies to be very similar. But, it is just a first impression, which is mistaken. The core of the martingale strategy comes from the game theory and probabilities. While ladder binary options strategy is based on the assumption of the pre-defined price movements as well as support and resistance levels.
The similarity of these two strategies is caused by their nature, both of these binary options trading strategies require you to make multiple orders and stick to the trading pattern. First strategy explains this approach by fixed probability of the price moving up or down that is equal to 50%. It adds conditional probability of price hitting the same movement continuously, which gets close to zero with amount of experiments made.
Ladder binary options strategy suggests that price movement over time are predefined and can be predicted. This means that if one of the resistance levels has been broken, the price of the asset will continue to grow until the next support level. This is why in this strategy you will be required to trade multiple binary options for the same movement prediction.
Trading vs gambling approach, which one to chose?
When considering which strategy is better for binary options trading, your own mindset has to be taken into account. If you are the type of person, that sees binary options only as a gambling instrument, most probably martingale trading technique will be your choice. It does not require any knowledge and can be implemented basically on any available trading instrument.
If you feel that binary options can become your main trading instrument, we would recommend you to use binary options ladder trading strategy. most probably, it will require you to make some analysis and get at least basic knowledge of Forex markets and price movements. But this strategy has a great potential and can be used on a daily basis. Remember to test it on some of the instruments, since not all of the instrument behave in the same way and sometime you will not be able to implement it on the particular trading asset.